Hi Everyone!
Now, I know I talk a lot about branding and building your community etc. But today I want to talk to you about how to get paid and maintain professionalism and be productive after you have built that brand.
If you were on my final 2018 WhatsApp group you heard me rave about a new invoicing tool that has changed the game for me. Maybe some of you already use it. Even if you are,  I will also remind you of why it is important for your business that you send invoices. I'm using to not only keep me productive and organized when it comes to my business and how I manage clients, but also how it's helping me look at the money I am bringing in and how I manage it. It may seem cumbersome and really annoying at first to incorporate invoicing into your business but it is worth it. In order for you to understand your business and grow it, you need to keep track of what's happening. I'm sure you are not in business to lose money.  Before we continue, this is NOT a sponsored post. I just want to share what I'm using. No cash or credit or anything is being gained from WAVE. Also, they have a mobile app as well so you can use it "on the go" as well.
______________________________
These days anyone can start a business quite easily because of the ease of the internet. Logo, check.  instagram page, check. website or blog set up,  check. However, There are huge demands that may come along with running that same business. One of those is literally figuring out how to get paid for services or for your products.  This could include you billing your client for social media or event management, You billing a client for photography services, consulting etc. So let's get started and talk about how to create one with WAVE and then I'll tell you the obvious and not so obvious benefits.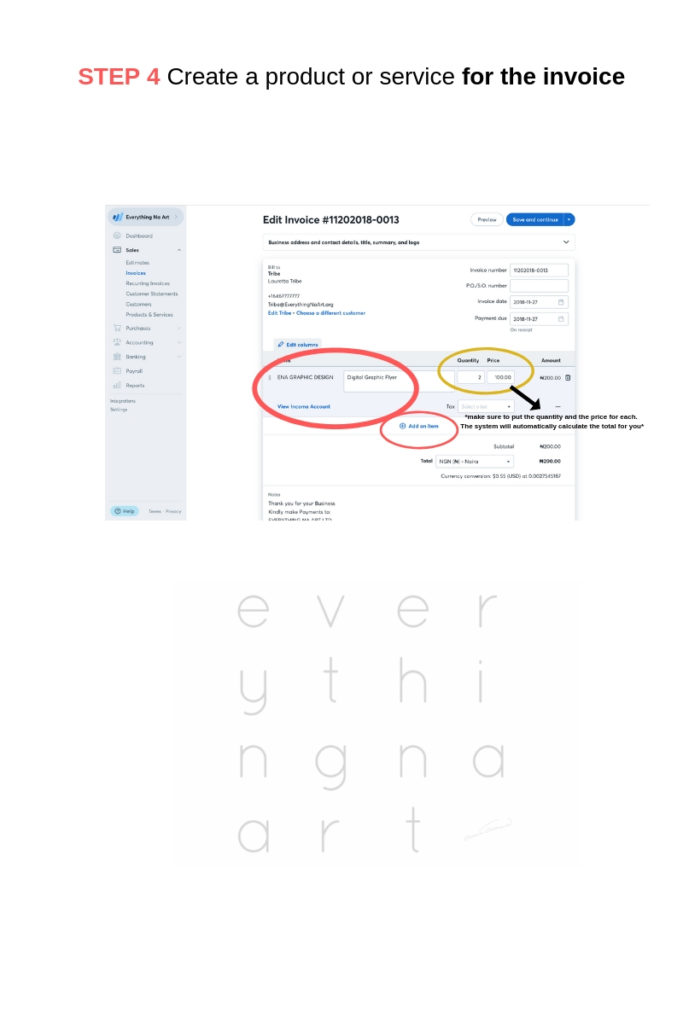 Finally,
now that you know how to create an invoice. Here are some other tips!
WHAT YOUR INVOICE SHOULD INCLUDE:
Whenever you want to get paid for your products or services that you offer as part of your brand, you should send an invoice.
An invoice is a document that details the financial components of a business transaction.
And guess what? It's also a contract so to speak. This is perfect for all of us that hate contracts for smaller jobs.
An invoice usually includes the name and contact information of the client and, you, the business owner.
The invoice should also include  a description of the services or goods rendered, the cost per item and the total amount due.
Your invoice should also include a payment due date, an invoice number and a preferred method of payment.
Why You should use invoices:
To maintain a professional brand identity
To avoid miscommunication
To keep yourself organized
To track much money you are actually making each day/week/month/year.
To get paid
It's almost like a contract without the lengthy wording
You will have a snapshot of what product or services "sells" the most and this can help you market yourself better.
Ok folks, thats all!
I hope you enjoyed this post.
If you just started using WAVE or you are following my tips, let me know your thoughts in the comment section below.
I hope this was helpful! Stay sharp tribe and remember to "experience your experiences".
Sincerely,